Working as a UX Designer for a consulting firm, I've been involved in a Supply Chain optimization project for a major US-based food company. My team went through a discovery phase, s

tudyin

g the processes and operations of a specific division of the company.

One of the outcomes of this process is the Control Tower, a web portal containing dashboards that give visibility to the entire Supply Chain, as well as actionable insights for each of the core business areas. On this project, I am responsible for the entire Design process, working closely with the Product Owner. The User Interfaces are being designed on Figma, and the portal is currently being developed with a mashup between React and QlikSense.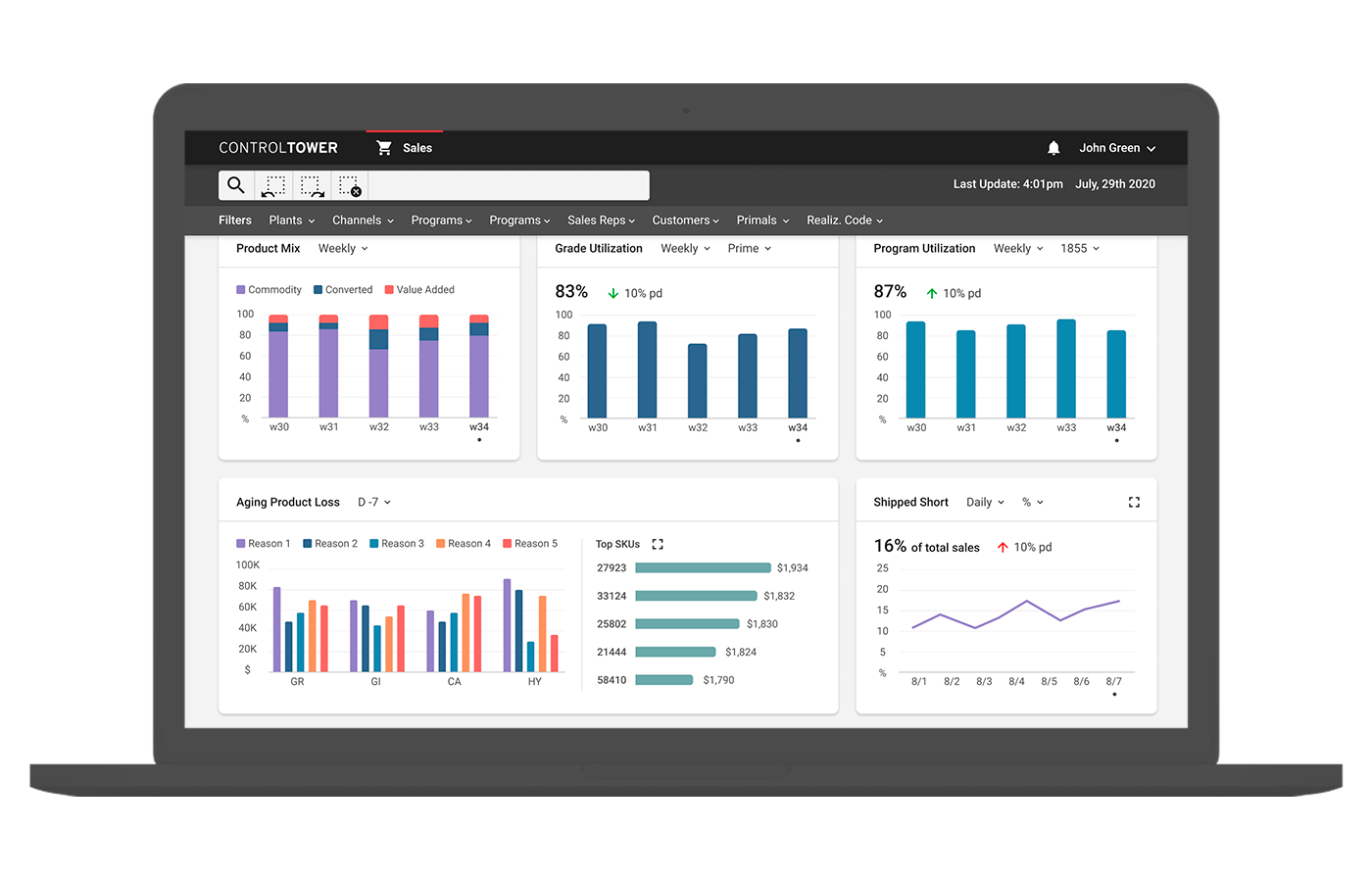 The requirements were identified through interviews and group dynamics with the stakeholders and end users, where we identified many opportunities for changes on their business processes, which would lead to big financial savings. The project was then broken into three products: the Control Tower, an optimization engine for order input, and an algorithm that helps pick the right carriers for shipping.
Having mapped the processes and opportunities for improvement, I worked closely with our Product Owner to turn those opportunities into functionalities and requirements. From there, I created wireframes and medium fidelity prototypes as a way of validating the product concepts with the stakeholders.
Hypothesis:

the relevant data from the Supply Chain is spread across multiple, manually built, reports and spreadsheets. Some of that data is only seen by a few people, and is presented in ways that make it difficult to draw insights and create action plans from the information. This also creates silos, as the information is not shared between departments.
​​​​​​​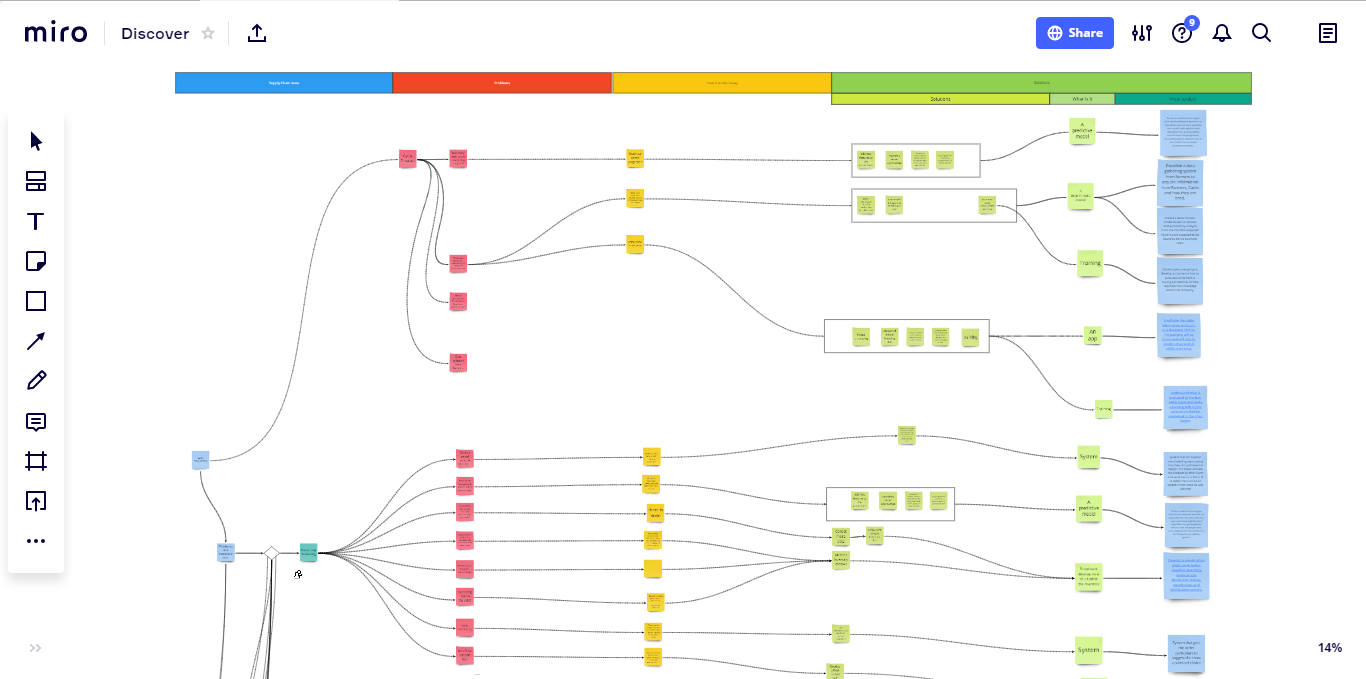 Some of the outputs from the discovery phase: user journey map, affinity diagram and prioritization matrix
After validating a proof of concept with the main stakeholders, my team and I ran a workshop with the end users to validate the KPIs and the correct visualization for each one, so that we can balance the business and the end user's needs. A second round of meetings was held so we could validate the filters and dimensions for each metric
A style guide was created in order to create a cohesive visual language for the different dashboards. I am currently working on finalizing the User Interfaces for the other dashboards contained in the portal
This project is being updated. Thanks for viewing!