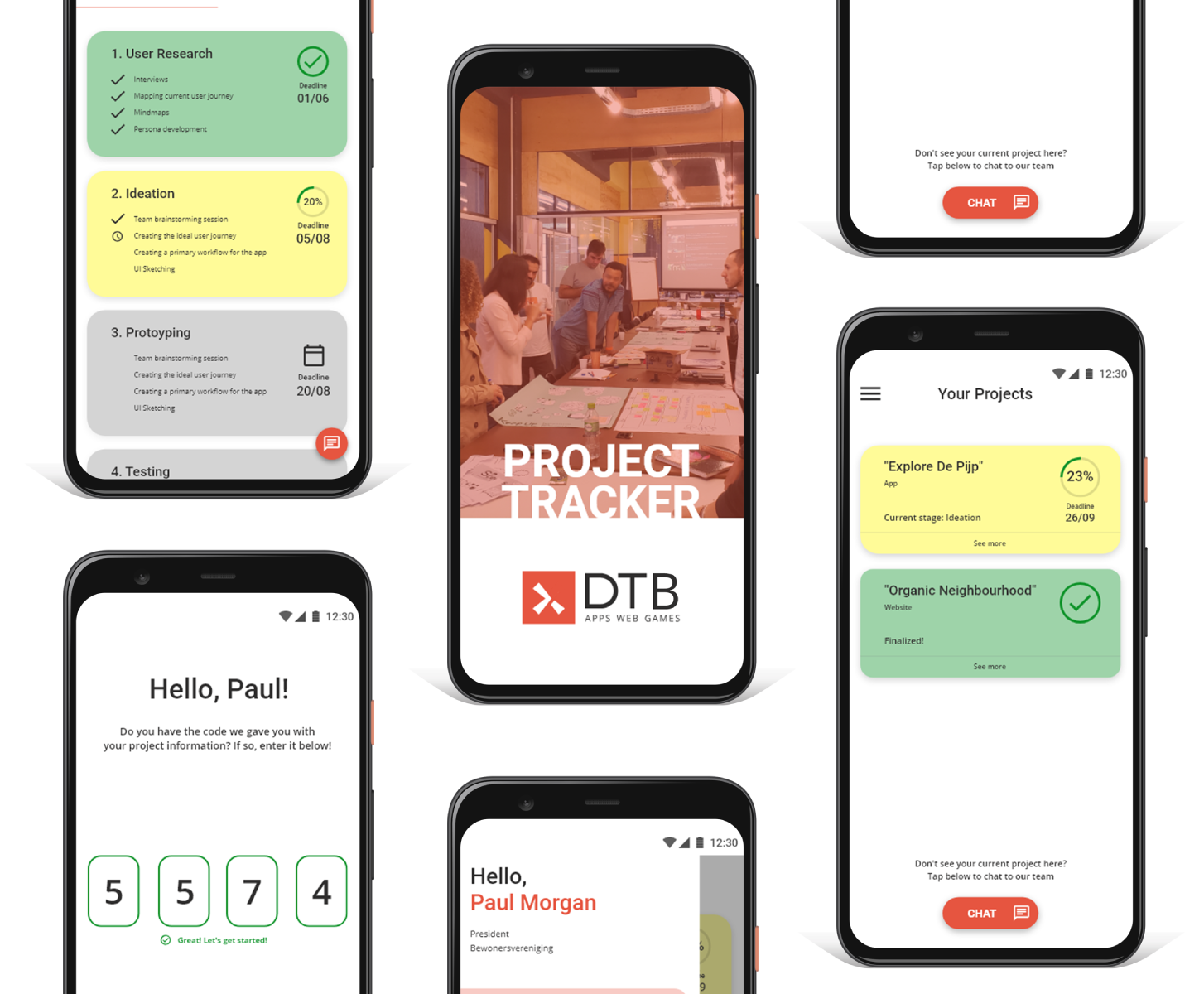 User interface developed as part of a job application for a trainee program in the Netherlands, for a company that develops apps, websites and games for all sorts of clients.
Briefing:

creating an app for the clients to keep track of their projects, understand the process that's being followed and its deadlines - making them feel like an active part of the process.
Process:
explore - define - prototype
Considering the briefing, I did some

research

on similar existing products, as well as on other projects developed by the company. Following the

Material Design

guidelines, I approached the challenge by creating an interface on which all the phases of the project are clearly outlined, with

accessible language

and visual cues. It also features an overview of each project the client's ever done in partnership with the company. On the project page, the client has access to the files produced on each project phase - such as personas and mental maps - which he can share and comment on. The app also features a chat interface. All the interactions were

prototyped

on

Adobe Xd

, and

specified

in a workflow, shown below.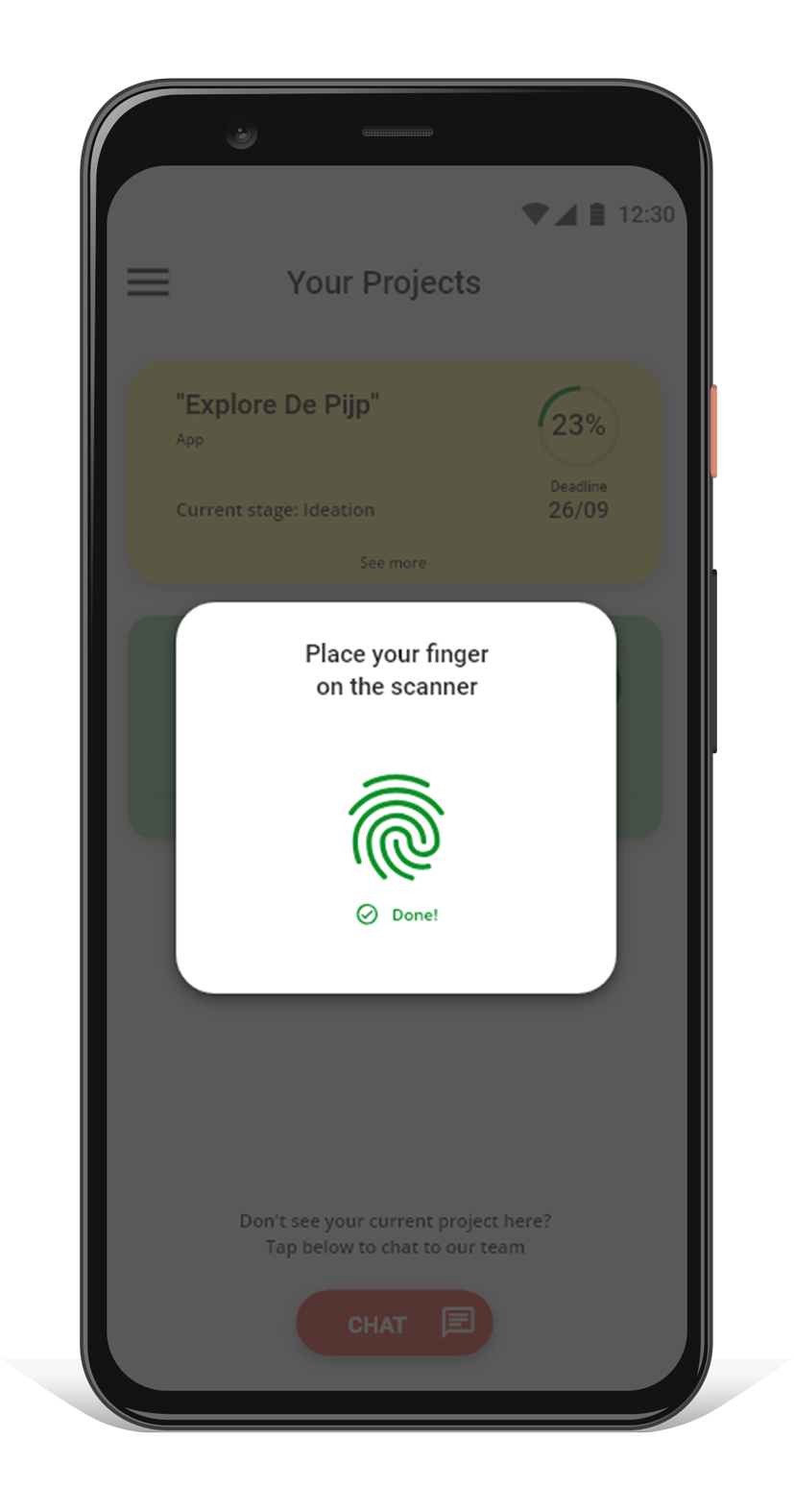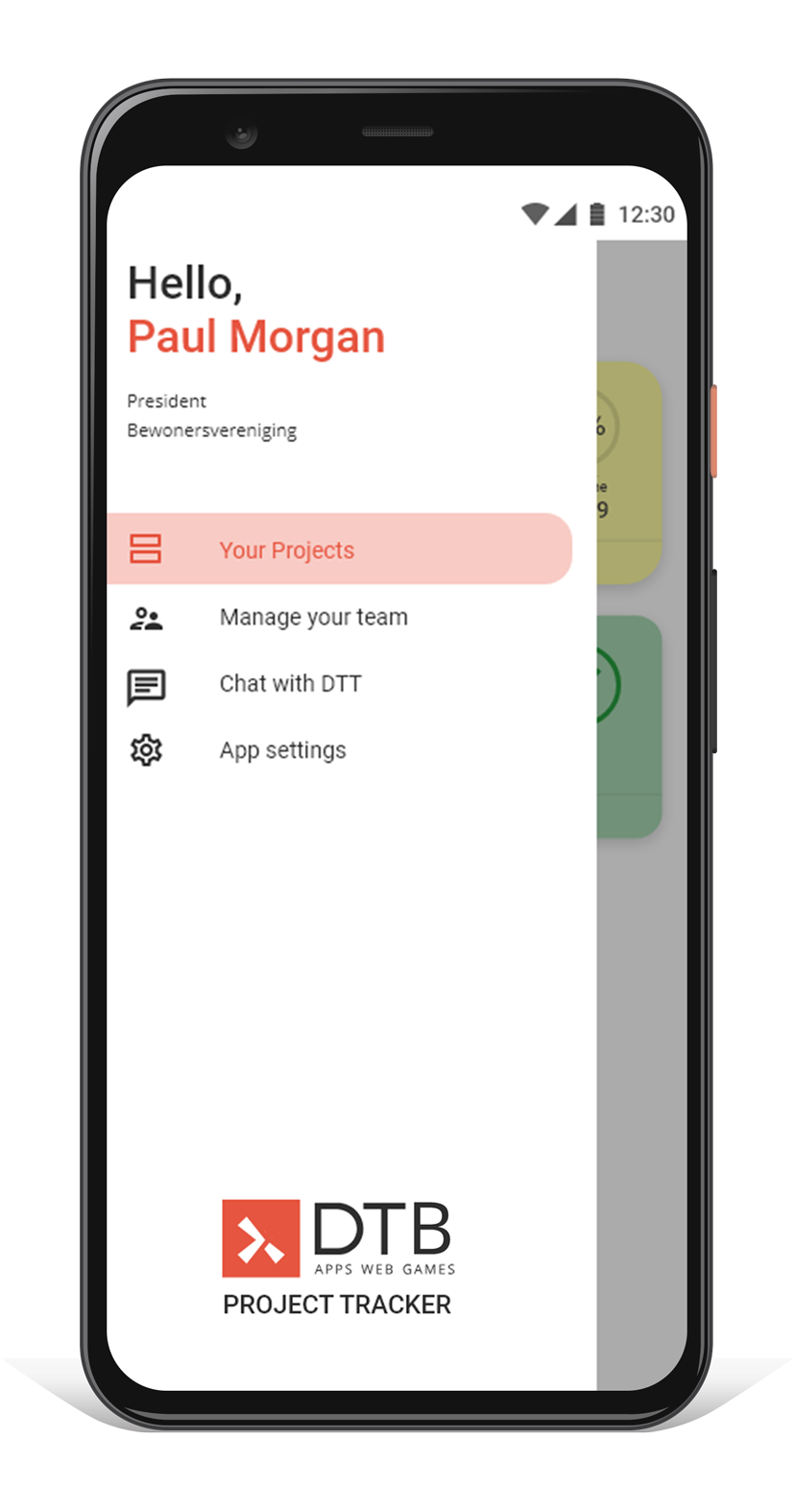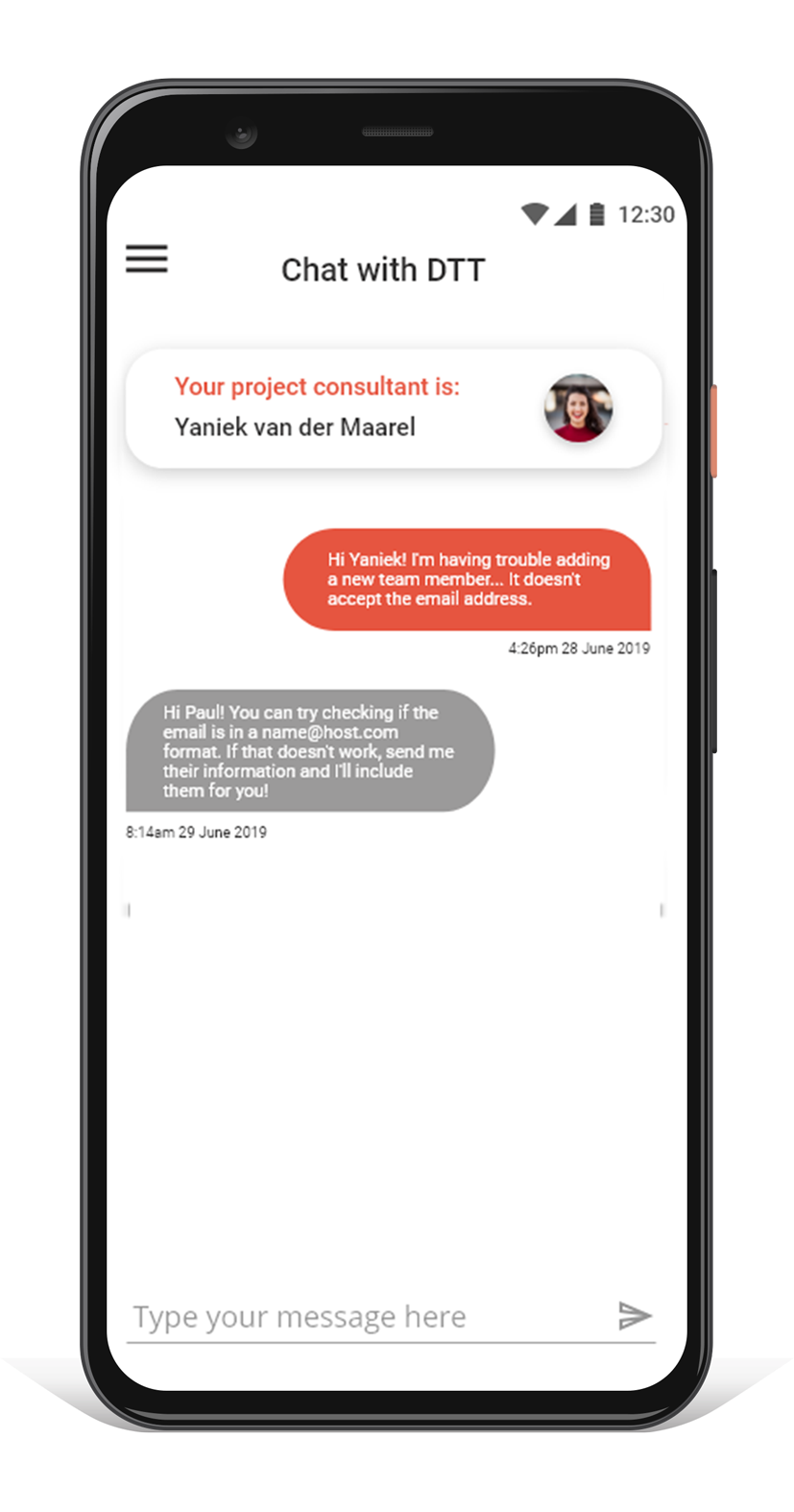 Interface desenvolvida como parte de um processo seletivo, para um programa de trainee na Holanda. A empresa desenvolve aplicativos, sites e jogos para diversos tipos de clientes.
Briefing:

criar um aplicativo para que os clientes da empresa acompanhem seus projetos, entendam o processo que está sendo seguido - dessa forma se sentindo parte ativa do projeto.
Processo:
exploração - definição - prototipagem
De acordo com o briefing estabelecido pela empresa, fiz uma

pesquisa

de produtos similares no mercado e de outros aplicativos criados pela empresa. Seguindo os padrões do

Material Design

, minha resposta ao desafio foi a criação de uma interface em que todas as etapas do projeto são expostas de maneira clara e com

linguagem acessível

, bem como o progresso geral do projeto. O cliente consegue visualizar e baixar os arquivos gerados durante o processo, como personas e mapas mentais. O usuário também pode enviar comentários sobre o projeto, bem como entrar em contato com a empresa através de um chat. Todas as interações foram

prototipadas

e testadas no

Adobe Xd

e especificadas em um

workflow

, apresentado abaixo.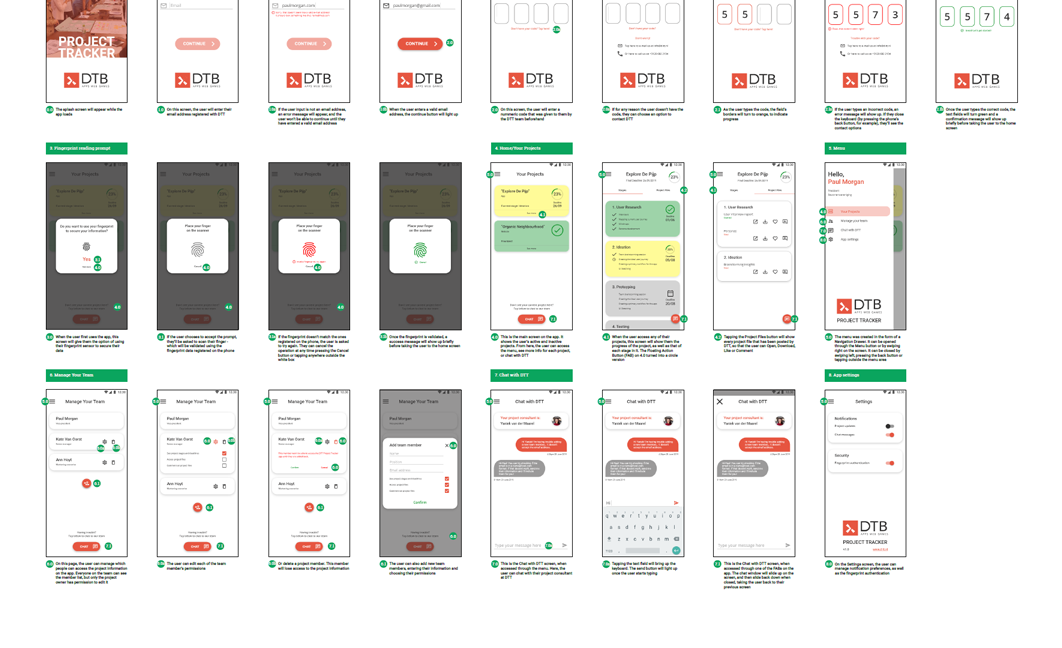 Obrigado por conferir este projeto!