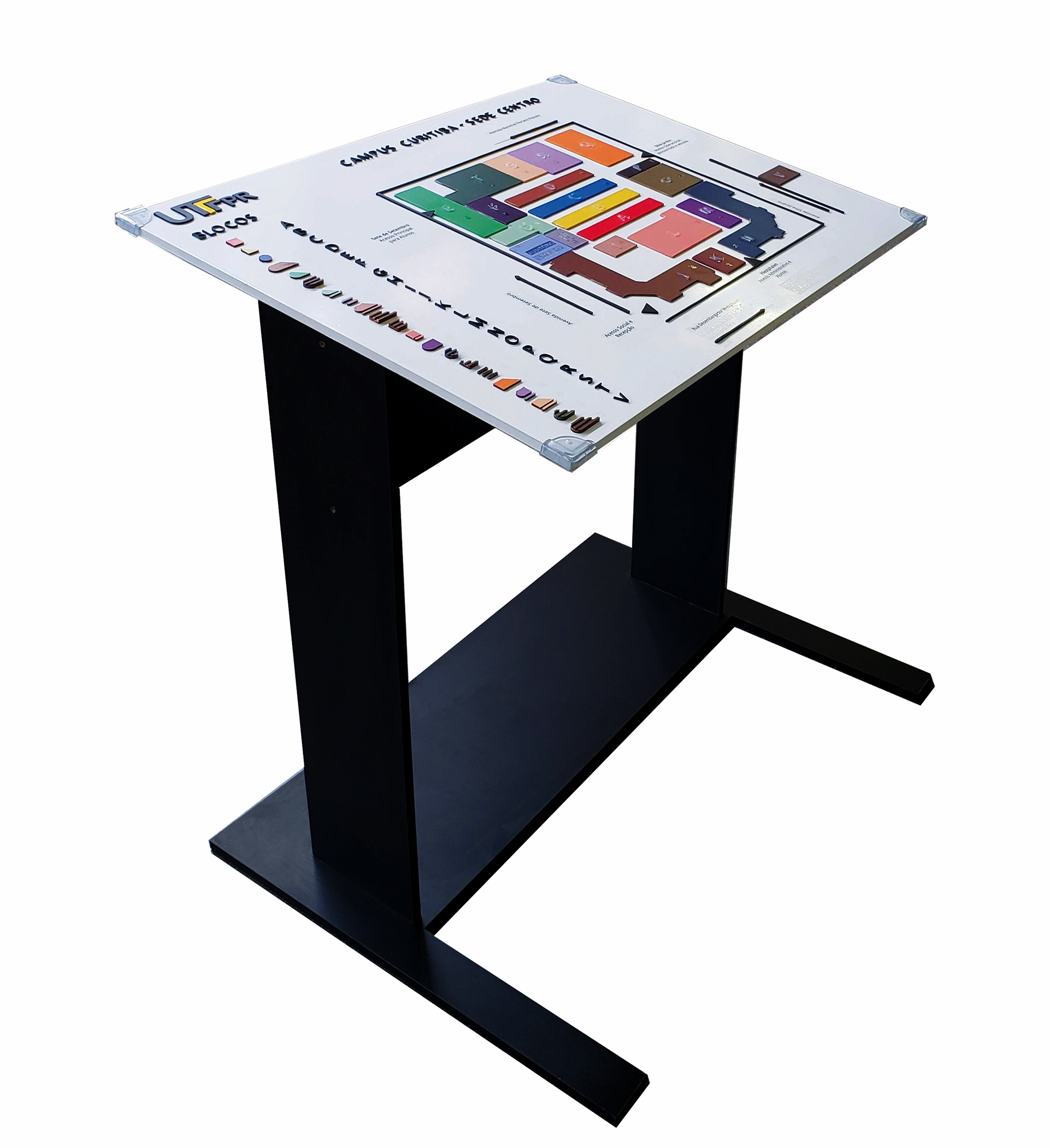 My final thesis was a project conducted with the intention of bringing better

quality of life

to people with disabilities at my university (UTFPR). It resulted on two

prototypes

: an accessible map of the campus, and a digital publication featuring the data from the research - as well as an accessibility diagnosis of the campus.
Meu trabalho de conclusão de curso foi realizado com a intenção de melhorar a

qualidade de vida

das pessoas com deficiência na UTFPR. O projeto gerou dois

protótipos

: um mapa acessível do câmpus Curitiba, e uma publicação digital contendo os resultados da pesquisa - bem como um diagnóstico de acessibilidade do câmpus.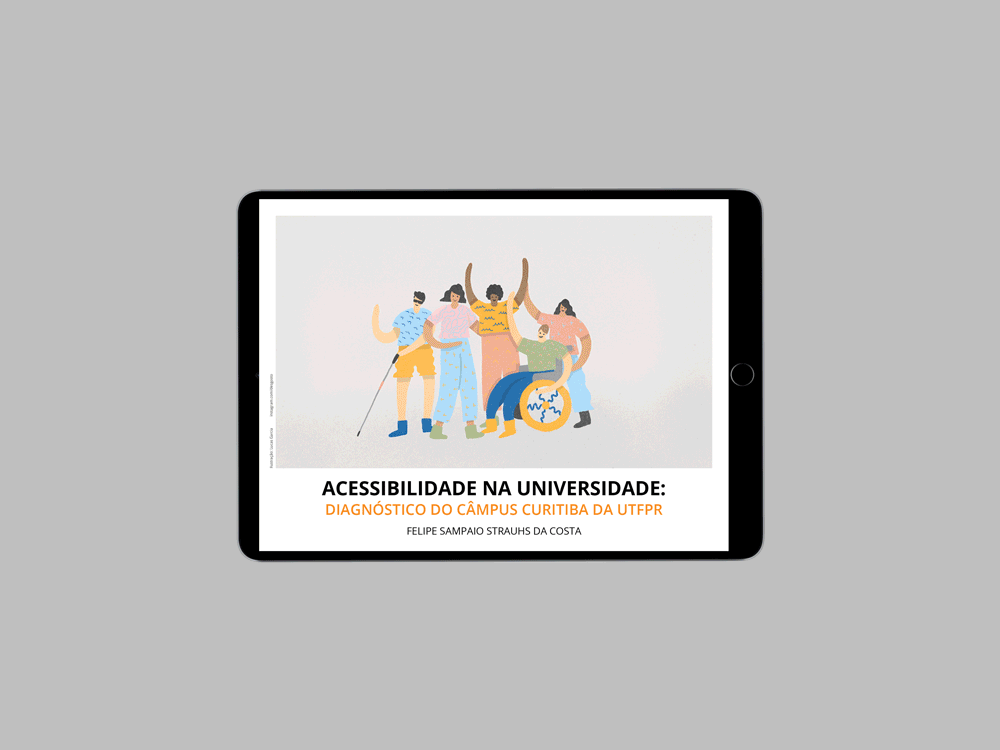 Hypothesis:
people with disabilities have a hard time moving and finding their way around the main campus of UTFPR.
Process: e

xplor

e - frame - define - prototype - test
Through

interviews

and

empathy maps

, I discovered that the biggest problem faced by the users was that they were not seen and accepted as part of the academic community. Mobility and spatial orientation issues were also identified, despite being less urgent. From the research data, I created a few alternatives and 

validated

them with a group of volunteers. Two of the alternatives moved on to the

prototyping

phase.​​​​​​​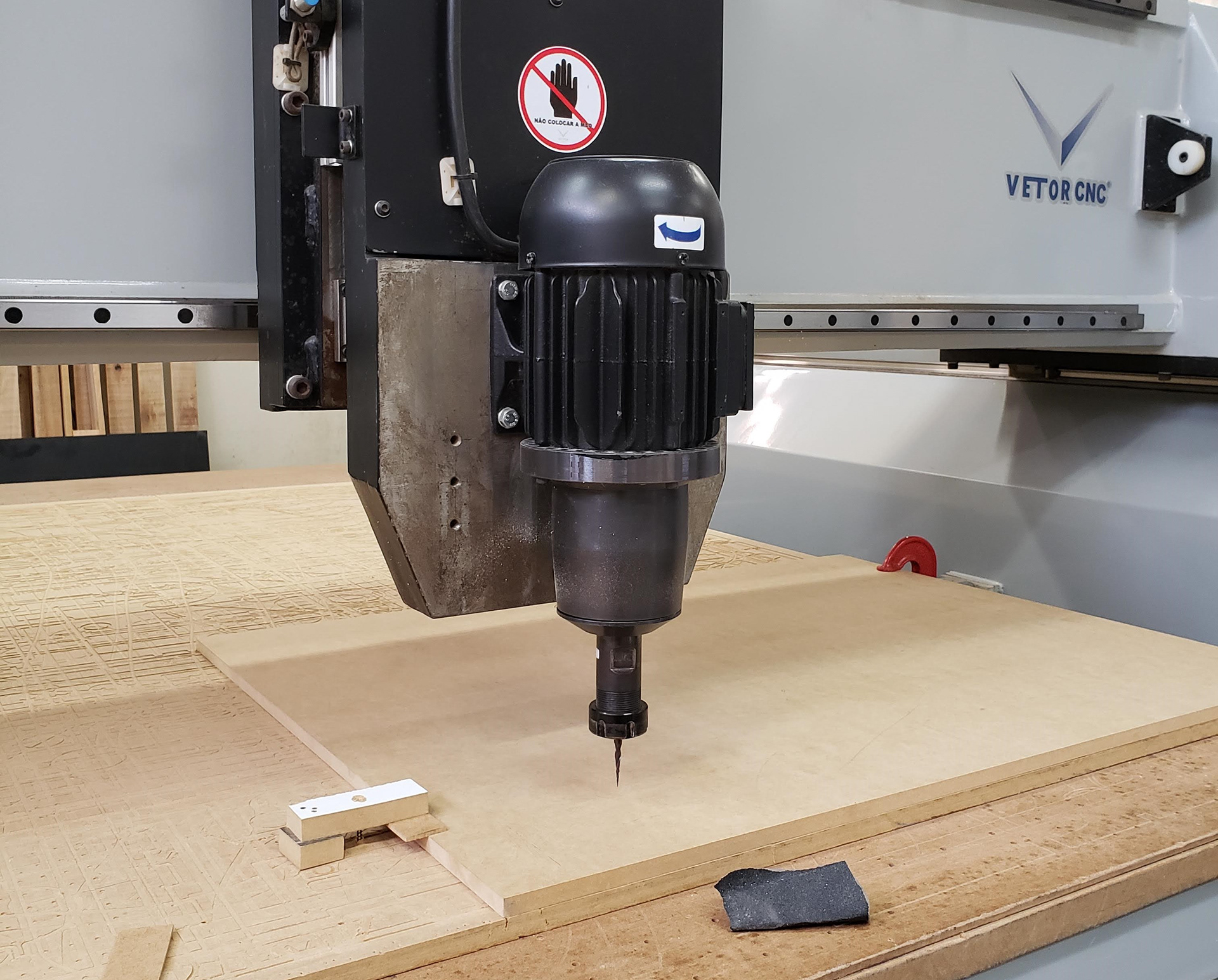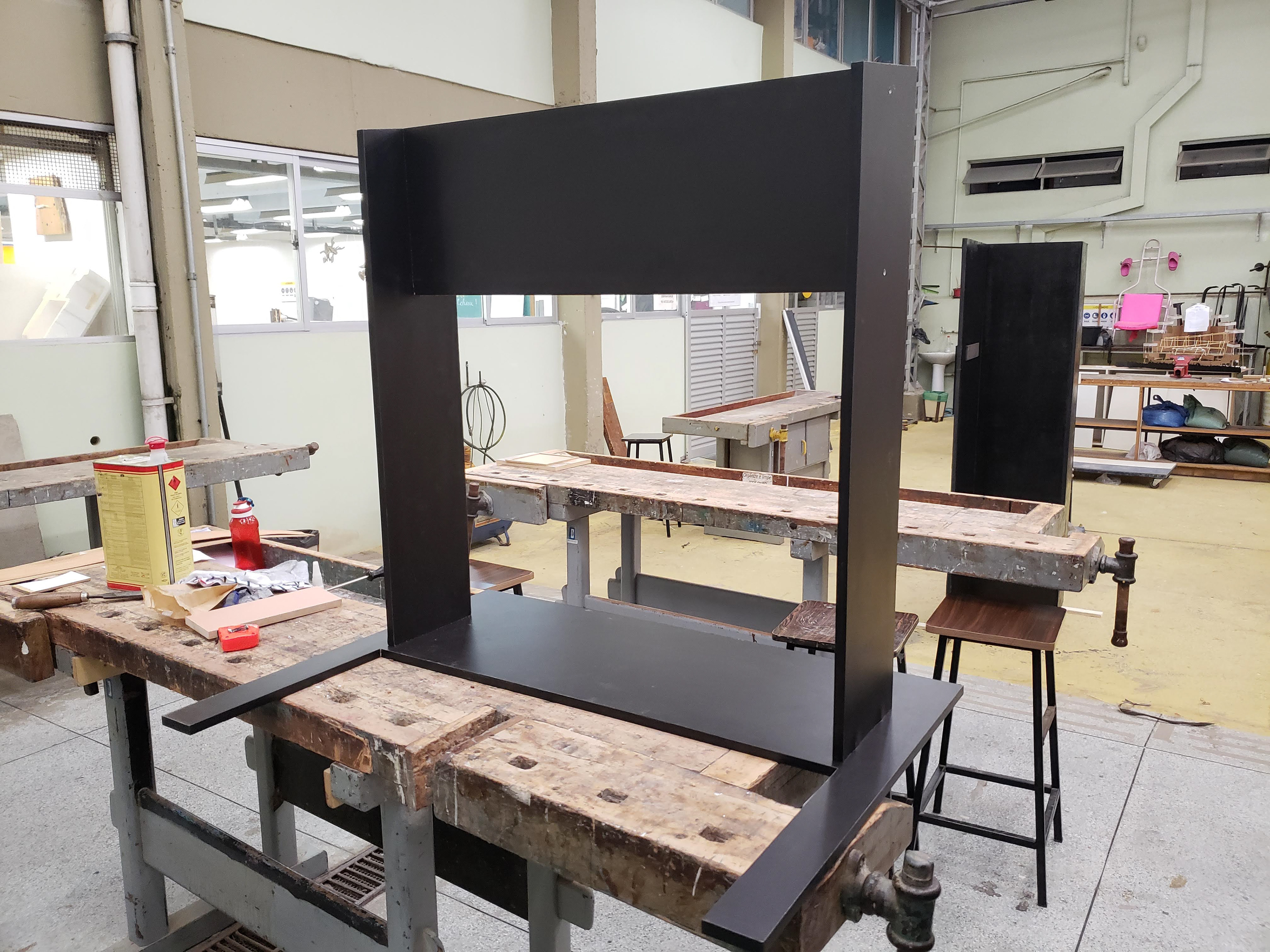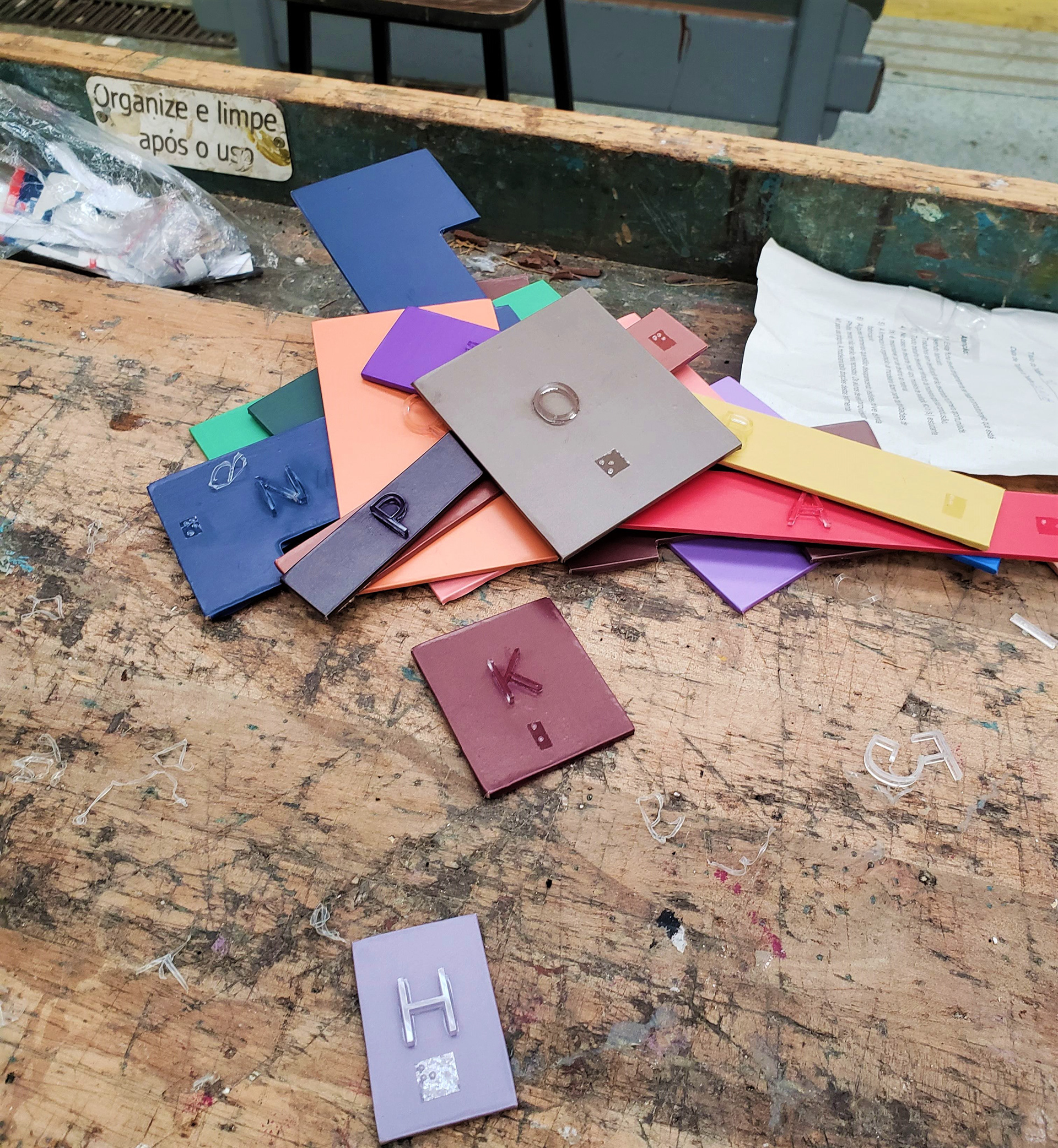 Hipótese:
as pessoas com deficiência têm dificuldades de locomoção e orientação no câmpus Curitiba da UTFPR.
Processo: exploração - enquadramento - definição - prototipagem - testes
Através de

entrevistas

 e

mapas de empatia

, descobri que a principal vontade dos usuários era de serem vistos e aceitos como parte da comunidade acadêmica. Os problemas de orientação e locomoção também foram identificados, mas apresentaram menos urgência de resolução. A partir dos dados da pesquisa, criei algumas alternativas e as

validei

com um grupo de voluntários pertencentes ao público alvo - chegando às duas escolhidas para a etapa de

prototipagem.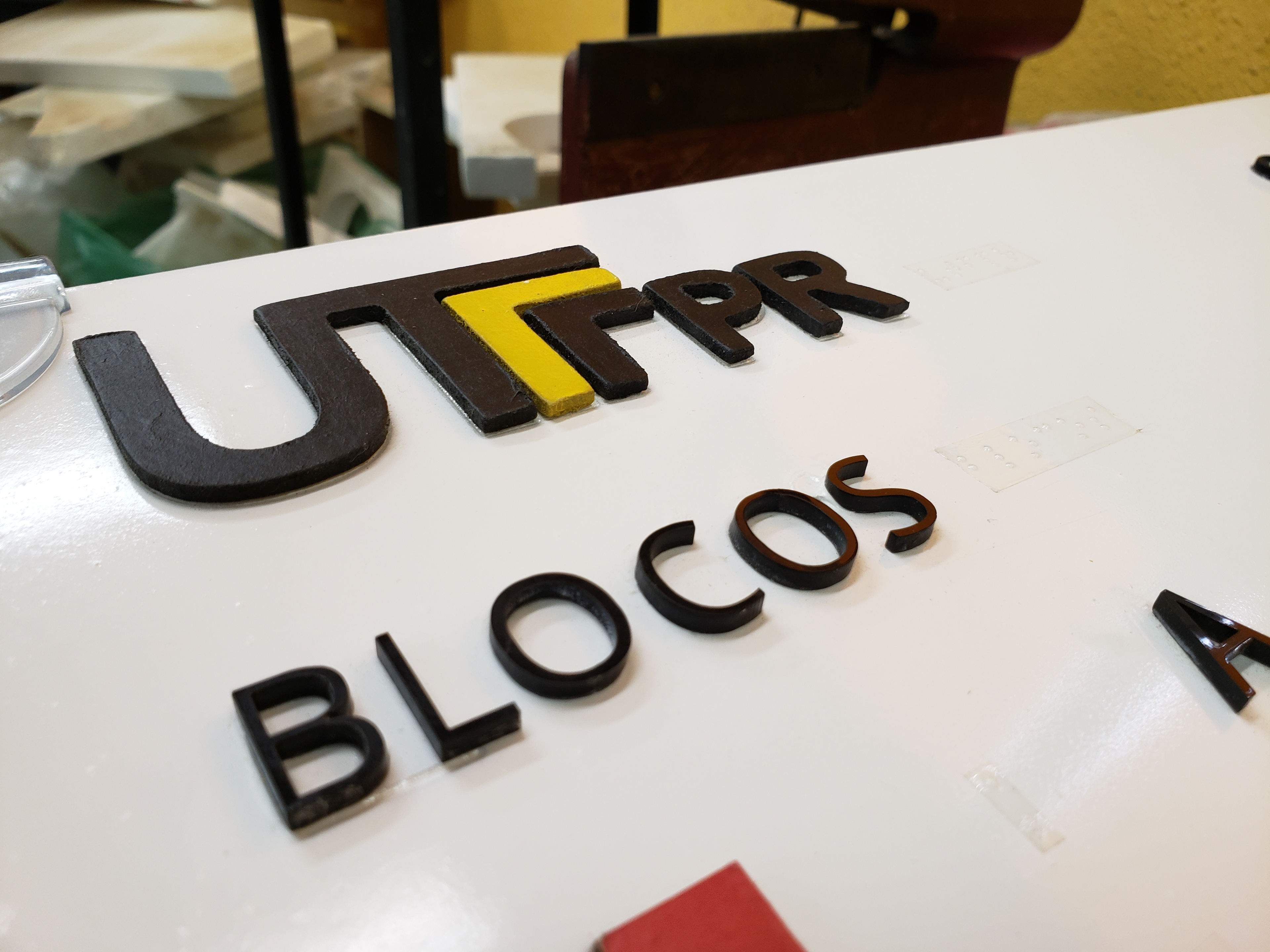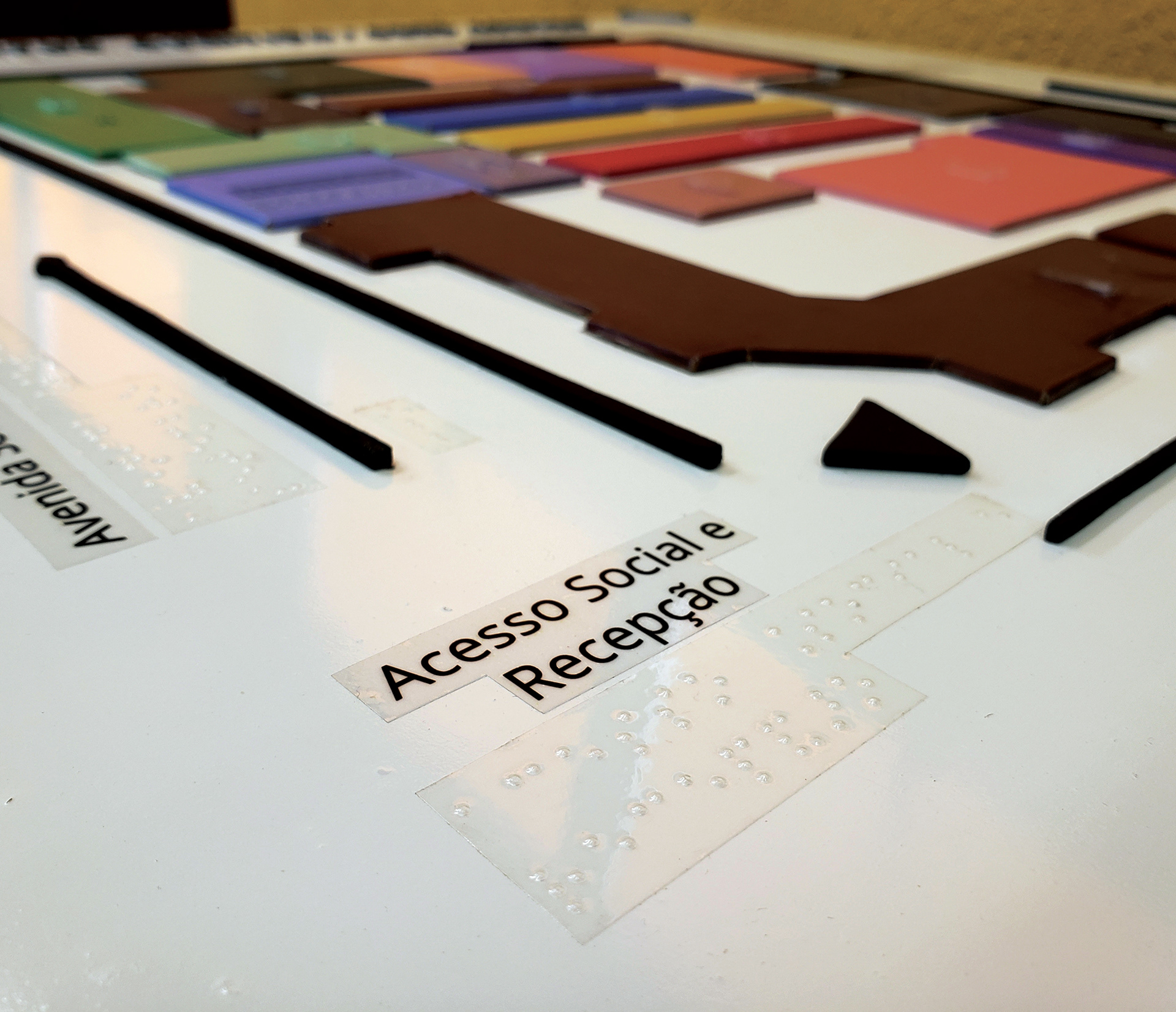 The decision to prototype the accessible map was motivated by the

frustration

expressed by the users from not being able to find their way around the campus. It was built in real size and installed on the main entrance of the campus, where it still is. The

features

of the project were based on the research data and the brazilian

accessibility regulations

, including: text in Braille language, high-relief text, 3D representations of the buildings and an inclined pedestal.
O protótipo do mapa acessível

surgiu da dificuldade

apresentada pelos usuários de se orientarem dentro da sede Centro do câmpus. Ele foi construído em tamanho real e foi instalado na entrada da Av. Sete de Setembro, aonde permanece. Os

requisitos

do projeto foram criados a partir da pesquisa e das

normas

vigentes da ABNT. Eles incluem: representação em Braille dos textos, textos em alto relevo, representações tridimensionais dos blocos do prédio e um pedestal inclinado.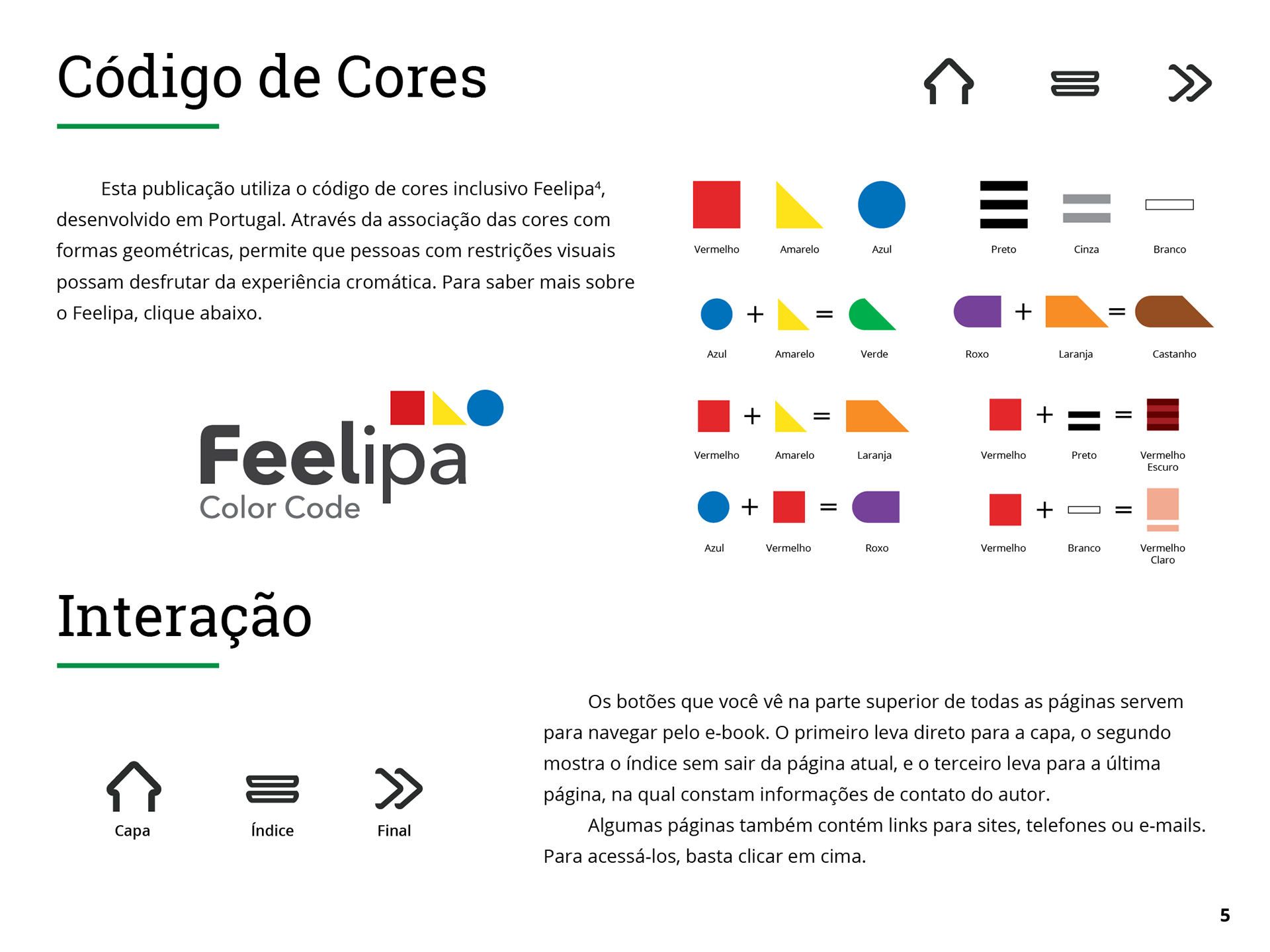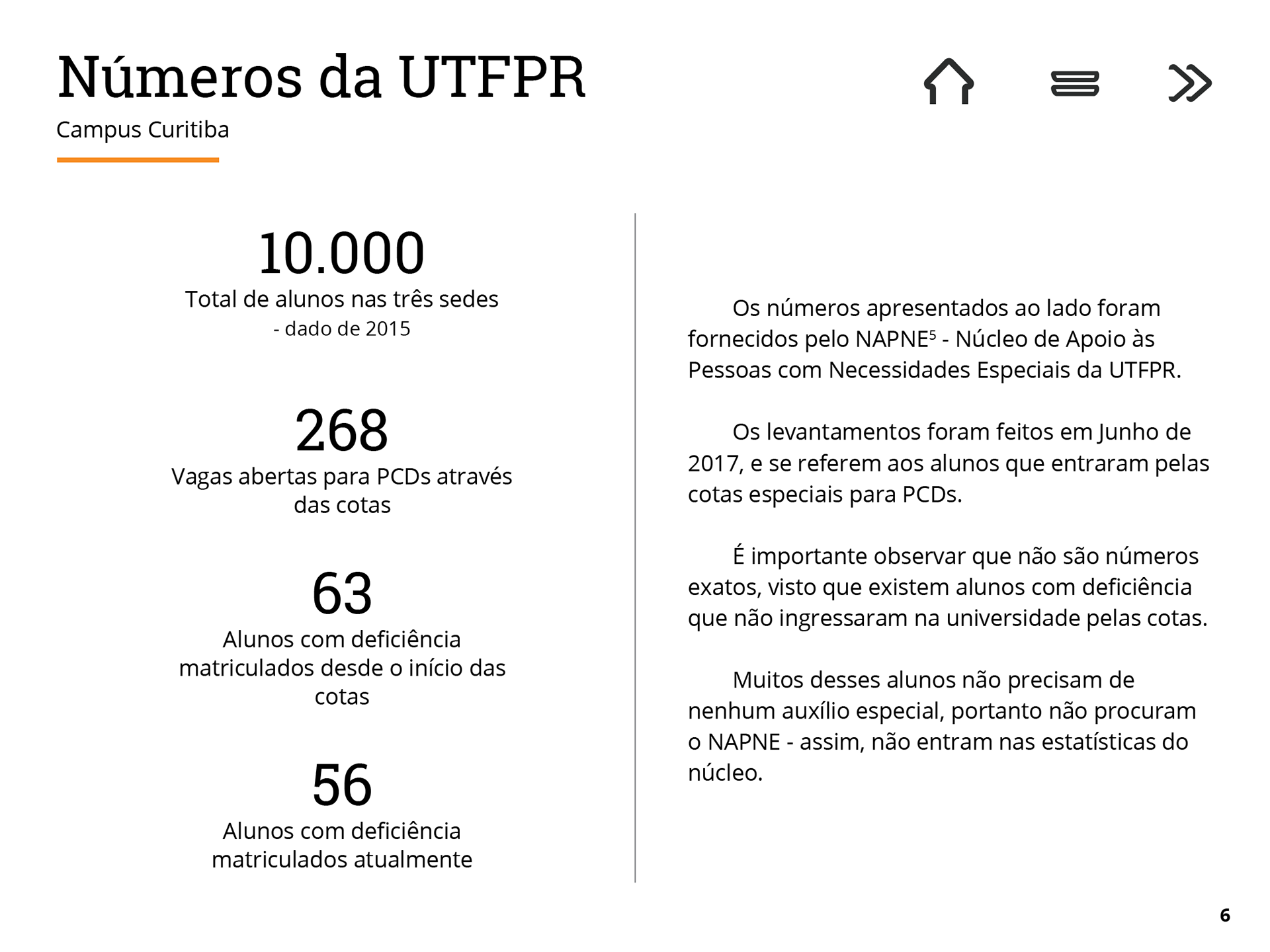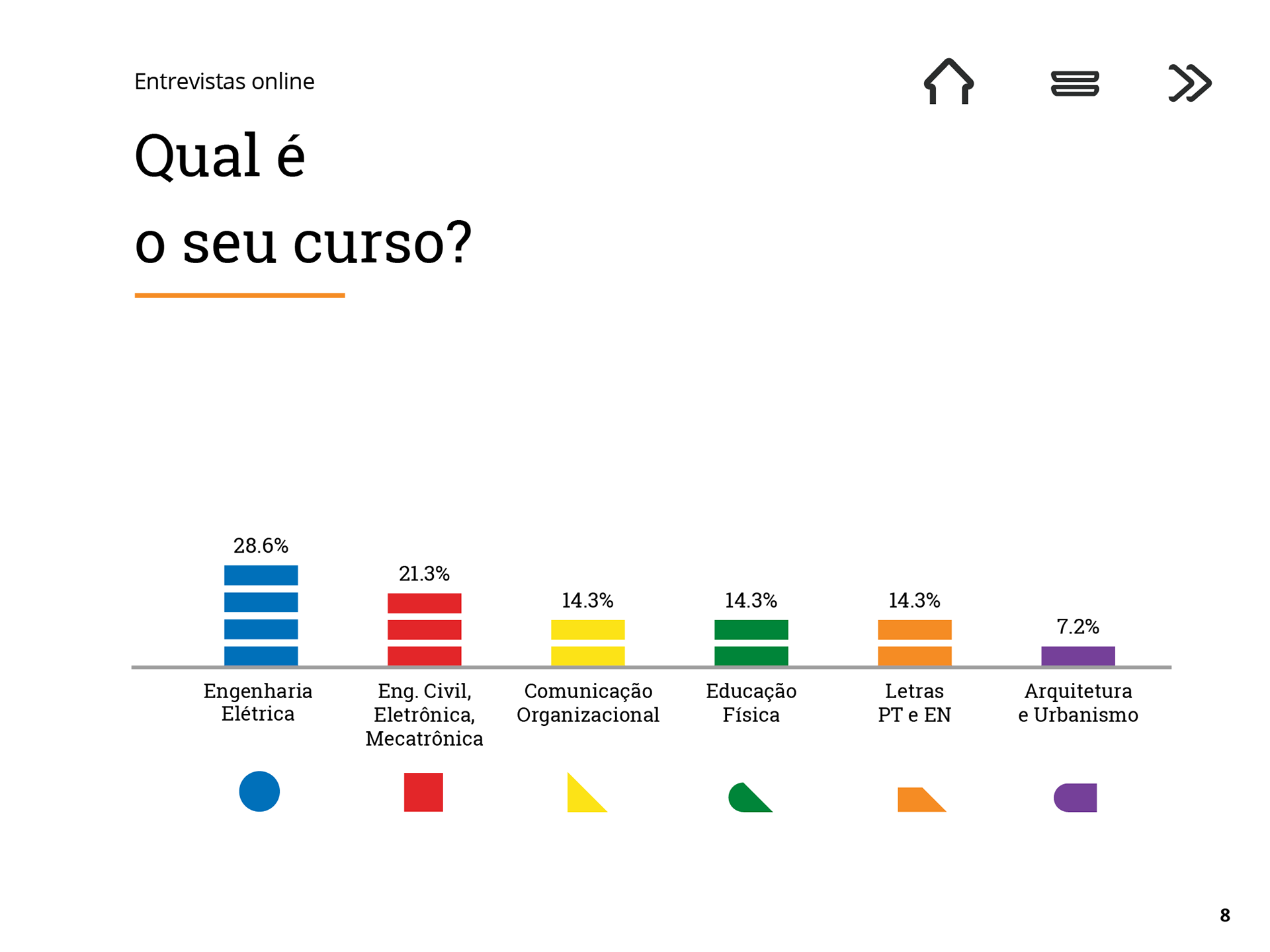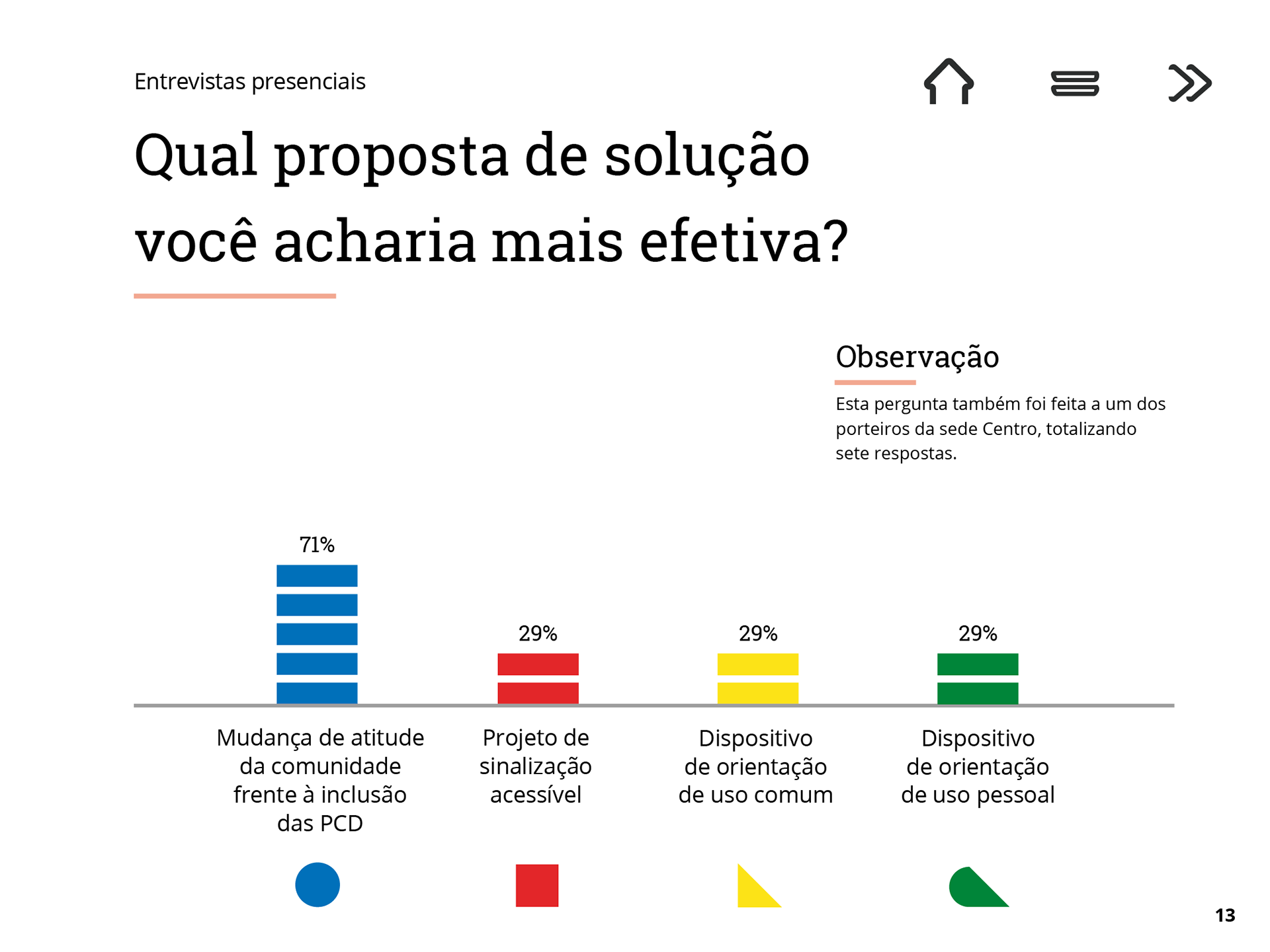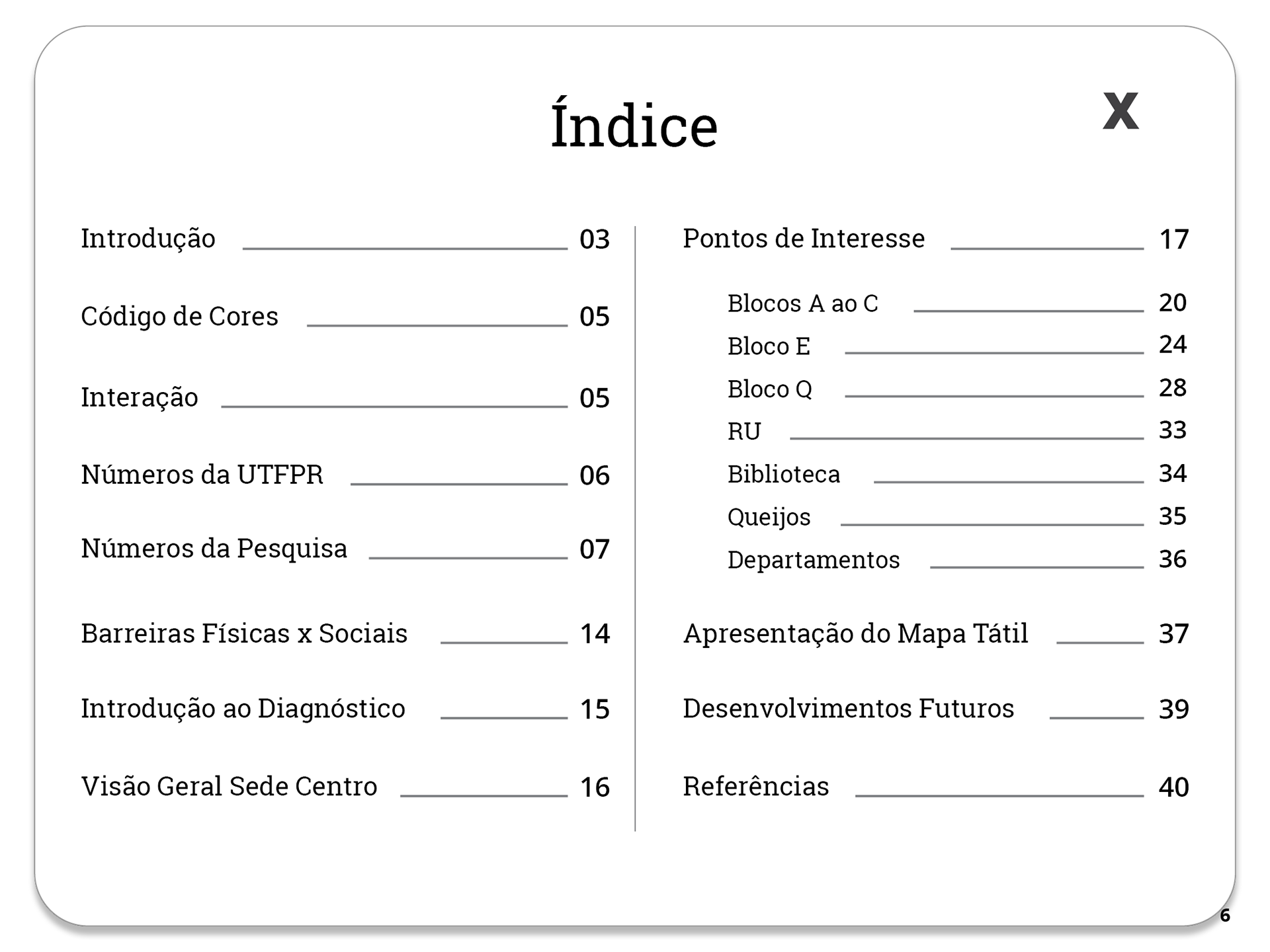 The digital publication came from the

importance of exposing

the data from the research, as a way of bringing the attention of the academic community to the many obstacles faced by people with disabilities at the university. It was prototyped as an

interactive PDF

file. Throughout the process, I

validated

three iterations of the publication with the users, who helped me created some of the

accessibility features

of the interface.
A publicação digital

surgiu da necessidade

de divulgar os dados da pesquisa, como forma de

chamar a atenção

da comunidade acadêmica para os problemas enfrentados pelas pessoas com deficiência na universidade. Foi prototipada na forma de um arquivo

PDF interativo

. Durante o desenvolvimento,

validei

três iterações da publicação com os usuários, que me ajudaram a criar os

requisitos de acessibilidade

da interface.
Obrigado por conferir esse projeto!